Most of the time having a baby is a natural process. After a full-term pregnancy, women go into labor on or near their due date and give birth to a healthy baby. A day or two later they leave the hospital to begin day-to-day life with their growing family. But not all pregnancies go smoothly. Some women experience what doctors refer to as a high-risk pregnancy.
Managing a High-Risk Pregnancy
A pregnancy is considered high-risk when there are potential complications that could affect the mother, the baby, or both. High-risk pregnancies require management by a specialist to help ensure the best outcome for the mother and baby.
Contact Us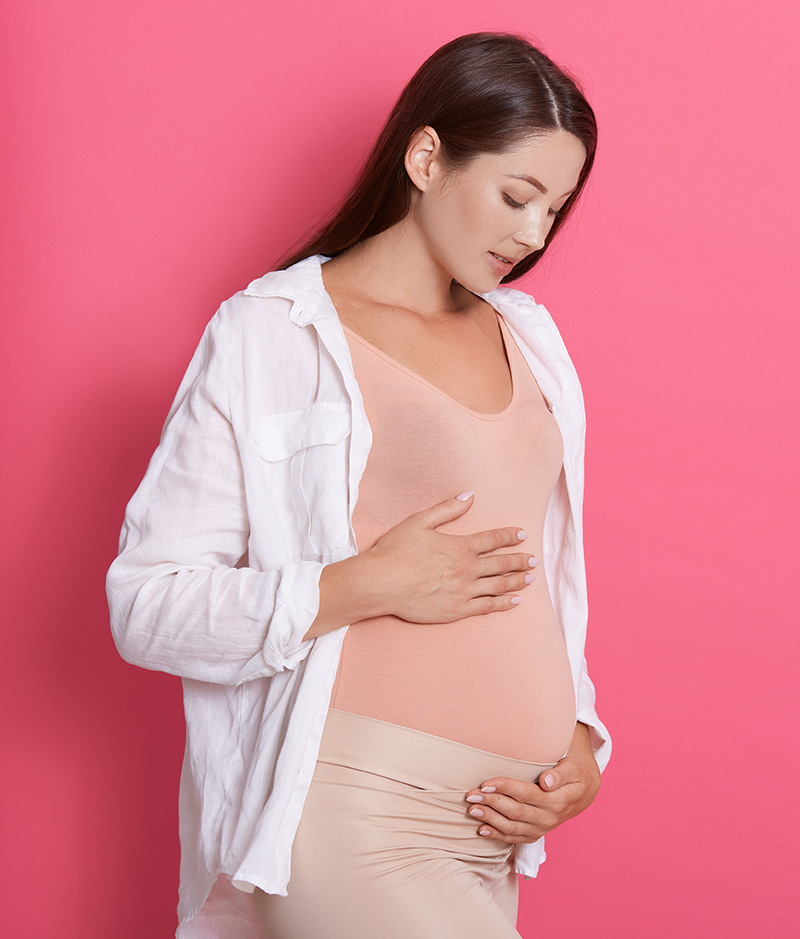 Risk Factors for High-Risk Pregnancy
Reasons that a pregnancy may be considered high risk include:
Maternal Age: One of the most common risk factors for a high-risk pregnancy is the age of the mother-to-be. Women who will be under age 17 or over age 35 when their baby is due are at greater risk of complications than those between their late teens and early 30s. The risk of miscarriage and genetic defects further increases after age 40.
Medical conditions: that exist before pregnancy. Conditions such as high blood pressure; lung, kidney, or heart problems; diabetes; autoimmune disease; sexually transmitted diseases (STDs); or chronic infections such as human immunodeficiency virus (HIV) can present risks for the mother and/or their unborn baby. A history of miscarriage, problems with a previous pregnancy or pregnancies, or a family history of genetic disorders are also risk factors for a high-risk pregnancy.
If you have a medical condition, it's important to consult your doctor before you decide to become pregnant. Your doctor may run tests, adjust medications, or advise you of precautions you need to take to optimize the health of you and your baby.
Medical conditions that occur during pregnancy. Even if you are healthy when you become pregnant, it is possible to develop or be diagnosed with problems during pregnancy that can affect you and your baby. Two of the more common pregnancy-related problems are:
Preeclampsia is a syndrome that includes high blood pressure, urinary protein, and swelling; it can be dangerous or even fatal for the mother or baby if not treated. With proper management, however, most women who develop preeclampsia have healthy babies.
Gestational diabetes is a type of diabetes that develops during pregnancy. Women with gestational diabetes may have healthy pregnancies and babies if they follow the treatment plan from their health-care provider. Usually the diabetes resolves after delivery. However women with gestational diabetes are at increased risk of developing type 2 diabetes.
Dr. Rita Jaspal & Dr. Tania G Singh has been practicing in the Obstetrician and Gynaecological field for approximately a decade. To her credit, she has delivered talks at various national and international conferences. Dr. Rita Jaspal & Dr. Tania G Singh are one of the best Obstetricians in Ambala City(Haryana) when it comes to complicated cases of high-risk childbirth and laparoscopic and hysterectomy surgeries. She has helped many patients with PCOD, PCOS, gynecological oncology cases, childbirth, antenatal care, gynaecological endoscopic surgeries, and more.
Jaspal Hospital has well equipped labour room and continuous fetal heart rate monitoring during labour with CTG machine. The facility of painless labor and epidural analgesia are available. Trained doctors and nurses are available to look after the fetal well being round the clock. Our nursing staff is polite, dedicated, and highly compasionate.
Frequently Asked Questions
What is considered a high risk delivery?
A "high-risk" pregnancy means a woman has one or more things that raise her — or her baby's — chances for health problems or preterm (early) delivery. A woman's pregnancy might be considered high risk if she: is age 17 or younger.
Can you work during high risk pregnancy?
Working during pregnancy is generally safe. For those in high-risk occupations or with medically complicated pregnancies, work accommodations often can allow for continued safe employment.
What are examples of high risk pregnancies?
Existing health conditions, such as high blood pressure, diabetes, or being HIV-positive. …
Overweight and obesity. Obesity increases the risk for high blood pressure, preeclampsia, gestational diabetes, stillbirth, neural tube defects, and cesarean delivery. …
Multiple births.
Do high risk doctors deliver babies?
Obstetrician-Gynecologists, or OB-GYNs, are some of the most popular medically trained doctors that can deliver your baby. You should keep certain factors in mind, such as getting the best doctor if you are high-risk or experiencing complications.
Is being pregnant at 38 high risk?
Giving birth after 35 is risky.
Pregnant women past the age of 35 have an increased risk of pregnancy complications, including gestational diabetes, preeclampsia (high blood pressure) and intrauterine growth restriction (causing premature delivery).
Can too many ultrasounds harm the baby?
Having multiple ultrasound examinations during pregnancy is unlikely to cause any lasting harm to the developing fetus.
How do you know if your pregnancy is high risk?
Pregnant women under 17 or over 35 are considered high-risk pregnancies. Being pregnant with multiple babies. Having a history of complicated pregnancies, such as preterm labor, C-section, pregnancy loss or having a child with a birth defect. A family history of genetic conditions.
At what age are you considered advanced maternal age?
Technically, advanced maternal age refers to women who are 35 years of age or older at the time of the delivery of her baby.
Is preeclampsia considered high risk pregnancy?
Preeclampsia is a serious condition that can lead to severe complications in both the mother and baby. It can lead to kidney, liver, heart, and brain problems in the mother and can cause slow development in the womb, a premature birth, and low birth weight in your baby.
Can stress cause high risk pregnancy?
High levels of stress that continue for a long time may cause health problems, like high blood pressure and heart disease. During pregnancy, stress can increase the chances of having a premature baby (born before 37 weeks of pregnancy) or a low-birthweight baby (weighing less than 5 pounds, 8 ounces).
What percentage of pregnancies are high risk?
For the vast majority of women, pregnancy follows a routine course. Some women, however, have medical difficulties related to their health or the health of their baby. These women experience what is called a high-risk pregnancy. High-risk complications occur in only 6 percent to 8 percent of all pregnancies.