Journey To Good Health
Welcome To
JASPAL HOSPITAL
Jaspal Hospital is dedicated to provide competitive, accessible, and affordable world-class healthcare services. With the latest technology, multi-disciplinary capability, state-of-the-art facilities, world-class infrastructure, and excellent patient care ambiance and processes. Jaspal Hospital is undoubtedly one of the most advanced and progressive healthcare institutions in this part of India. Many foreign patients are now traveling to India for treatment at our hospital and to benefit from our low-cost and world-class medical treatment and facilities.
Read More
Services Available At Jaspal Hospital
Our vision is to achieve excellence in Healthcare services by offering unique expertise, state-of-the-art technology & patient care. Jaspal Hospital is committed to providing world-class health care services at the most affordable cost, irrespective of the literate or illiterate, caste, creed, or social status and beliefs followed by one and all, with complete dedication alike.
Jaspal Hospital believes in the philosophy that "service to the sick is service to god" and we strive to deliver the latest healthcare practice to whomsoever who comes to the hospital regardless of whether the patient affords it or not.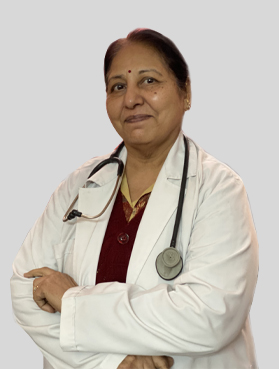 Do you accept Ayushmann Bharat Card?
Aysushman Bharat Card is now known by the new name PM-Jay(Pardhan Mantri Jan Arogya Yojna), so Yes, we do accept it.
Which cashless policies do you accept?
What is reimbursement procedure?
It is a very easy process, we do give you the bills or all required documents for reimbursement. You just need to contact at our reception +91- 9306547394, 0171- 2521169
More about Dr. Duke Prabhjot Jaspal
Apart of the numerous achievements of Dr. Duke Prabhjot Jaspal, we are listing a few of theme here:
Laparoscopic & General Surgeon / Key Hole Surgery Specialist
Youngest surgeon in the universe to have conducted maximum minimal invasive surgeries in the shortest tenure.
Dr. Duke is the only fellow of the American College Of Surgeon (USA)in this region.
Dr. Duke is the only member and fellow of the Royal College Of Physicians and Surgeons Glasgow Uk in this region.
Hospital staff is very good in jaspal hospital ,, all facilities also good thnks all staff. Dr duke is very knowledgeable and caring.. staff behaviour is good and friendly...... heartly thnks to Dr duke p.jaspal .
Jaspal nursing home is a good hospital.Dr.Duke is an efficient and generous person.Staff is cooperative and supportive.
in our familly and our relation families at least 10 new born babies are born in this hospital and no new born babies had any sort of problem all doctors and staff are very supportive and cooperative. best hospital
best hospital in ambala, DR DUKE JASPAL IS VERY NICE, i am happy with my surgery of prostate , very affordable hospital. staff is also very good . felt like being at home . Thanks jaspal hospital team
hospital is very good..m impressd with their services and facilities..staff Is very cooperative. Atmosphere looks like home. Overall gud experience
One of the best hospital in Ambala doctors are very humble n polite and nursing staff is very friendly n helping nature will suggest everyone nears and dears .
best hospital best staff dr duke is like god to me. got my gallbalder surgery done on 12 dec 2020 . no pain and i am fit in one day. i recommend this hospital to every one. Doctor is ground to earth
Excellent facilities with all dedicated doctors and staff." got gallbaladder surgery done . cheapest in Ambala and best
Hospital is good. Dr Duke is the best doctor in this world.... My experience in this hospital was very awesome ...... Thanks to all doctors nd alll staff they all are very copretive
Very nic hospital 😍 all doctors are good nd staff is very nice.all facilities available here best hospital i have ever visited in my life
I completely disagree with Khushboo kashyap. I think this is the best hospital. My family members and my relatives have been going to this hospital from many many years. They are totally dedicated doctors and staff. We always prefer to get treatment in this hospital.
Patient name resham Devi. Someone had recommended me this hospital for my wife's surgery I m so pleased with the service, the doctors and staff are so nice and helpful with all the needs I would recommend this hospital to all my friends and family
Dr. Earl is one of the best paediatrician whom we can blindly trust for our little ones. we are completely satisfied by his treatment
Such a nice hospital. Specially Dr Earl. He is so caring and nice doctor. I always prefer to get treatment in this hospital