Department of Surgery
The Department of Surgery at Jaspal Hospital has well experienced surgeons with over 25 years of experience.
Ever since the hospital has been opened we have performed a large number of procedures including major plus surgeries with a minimal complication rate. The department strives to offer quality care at an affordable cost with personal care from the consultants.
The Division of General Surgery provides comprehensive surgical consultation and care in many subspecialties including colon and rectal surgery, trauma and burn pediatric surgery, endocrine surgery, bariatric surgery, and multidisciplinary hepatobiliary and pancreas surgery. Our skilled surgeons are fellowship-trained in various specialties.
The Division of General Surgery has grown tremendously over the past several years. Our portfolio of grants has become even more diversified with the addition of many new productive faculty members with laboratory programs.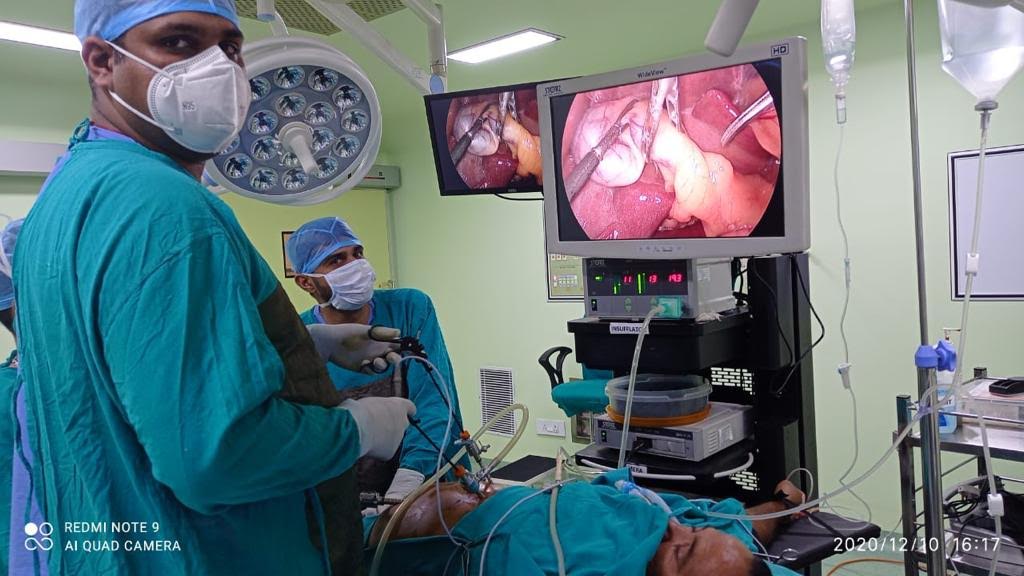 Common Surgeries Performed day to day basis
Frequently Asked Questions
What are general surgery procedures?
General surgery is a surgical specialty that focuses on abdominal contents including esophagus, stomach, small intestine, large intestine, liver, pancreas, gallbladder, appendix and bile ducts, and often the thyroid gland (depending on local referral patterns).
What does general surgery mean?
General surgery is a discipline that requires knowledge of and responsibility for the preoperative, operative, and postoperative management of patients with a broad spectrum of diseases, including those which may require nonoperative, elective, or emergency surgical treatment.
What are three things you should always ask a patient before surgery?
3 Questions You Need to Ask Before Surgery
Why Do I Need This Procedure? Your doctor or surgeon should thoroughly explain what surgery is being performed and what he or she is trying to accomplish. …
What Outcome Can I Expect? …
What Are the Risks of This Surgery?
What falls under general surgery?
A general surgeon can perform a broad range of surgical procedures on soft tissues, anything from excising small skin lesions and cysts up to larger cases like colectomies (removal of some or all of the colon), procedures on the bowel and liver including gallbladder removal, and complex hernia repairs.
When should a person have their gallbladder removed?
A person should take gallbladder removal into consideration if it is causing problems such as pain after eating.
The pain from ongoing gallbladder disease usually is felt in the mid-portion of the abdomen and can also move around to the back.
Most people who have their gallbladder removed have the following symptoms:
Bloating
Epigastric pain – pain after eating that is usually in the upper right or upper middle of the belly area
Heartburn
Gas
Nausea
Vomiting
In some cases, a fever can also be a symptom